Join Our Team
Interested in a career with Tyler Group? We're a steady company with plenty of opportunities for advancement, and we're always looking for high energy, friendly, enthusiastic team members with a focus on outstanding service to our clients. If you're looking for a great work environment with other service-minded associates, Tyler Group could be just the place for you! To start the hiring process we need three things from you:
1) A staff application (Fill one out here)
2) A current resume
3) A behavioral assessment known as DISC
The behavioral assessment takes about 20-25 minutes at a computer and needs to be taken in one sitting. It also needs to be taken in a distraction free environment. The assessment will ask you to provide a phone number, but they do not solicit your phone in any way. Once you complete it, you will be provided with results immediately. Take a look at them and e-mail a copy to info@tylergroup.net. Please attach your resume to that same email. Here is the link:
http://www.tonyrobbins.com/ue/disc-profile.php
Thank you for your interest in a career with Tyler Group. If we think you might be a fit for an available opening, we'll be in touch!

Featured Project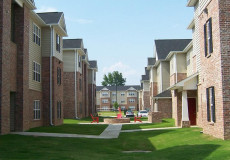 + see all projects