GIS/Mapping
Tyler Groups' in house GIS/Mapping team uses only the latest technology to help our client's with their projects throughout the state of Arkansas. The GIS/Mapping capabilities we offer are used extensively when Tyler Group receives a land surveying or civil engineering project. Our professional team can prepare a detailed presentation using any number of data layers, customized to the clients request.
Our experience...
With over 200 years combined experience and knowledge in the mapping field, along with a map data base that dates back to the 1800's, we are confident we can handle any GIS/Mapping project.
Contact us today for all your GIS/mapping needs!
Related Projects

Featured Project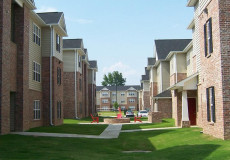 + see all projects